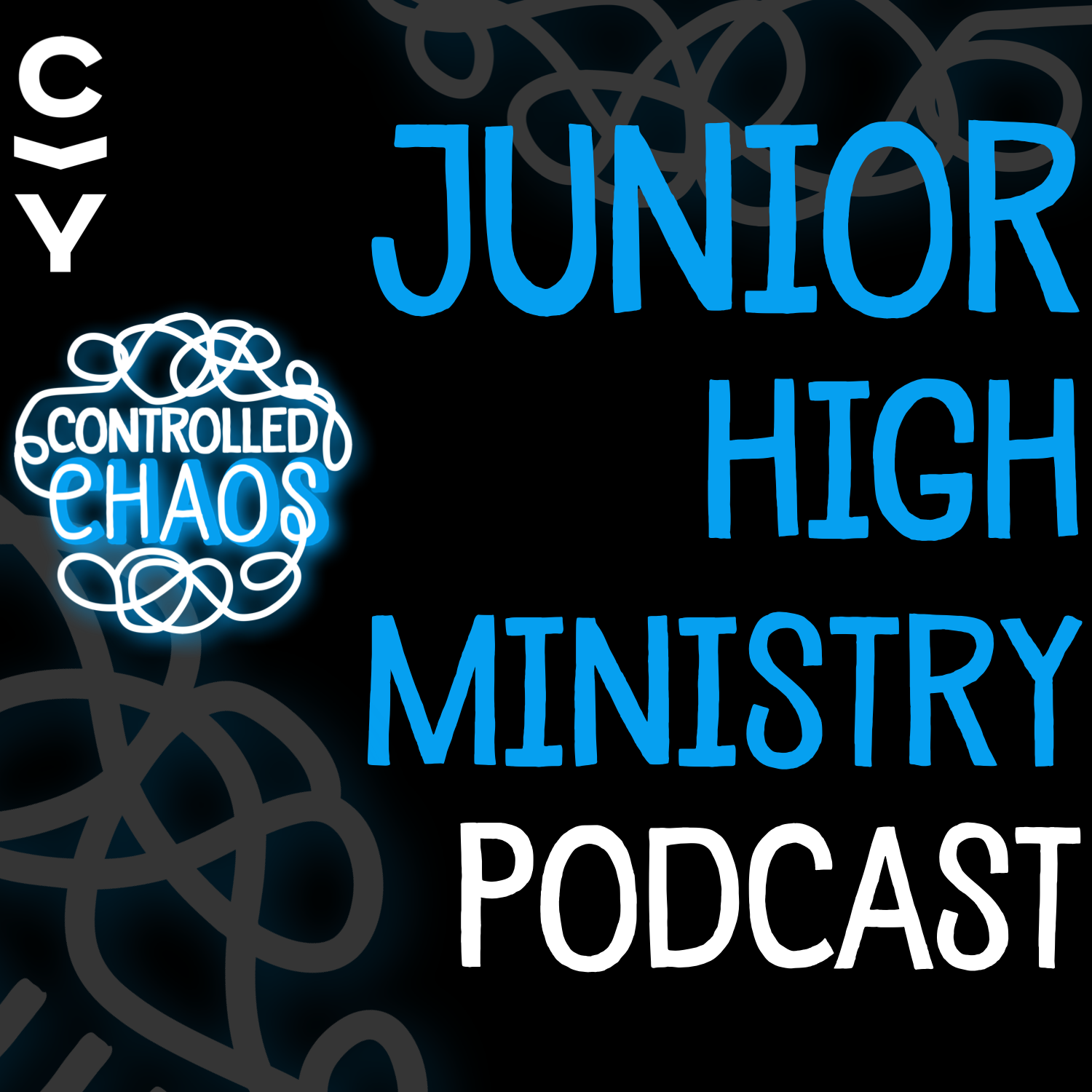 Thanks to our partners at CIY!
Find Controlled Chaos Podcast on:
| iTunes | Podbean | Google Play | Stitcher |YOUTUBE | Spotify
Intro done by: Erik Williams
Topics for this episode:   
Gerald Fadayomi is here to discuss how middle school ministry is so vital for the high school ministry that he is a part of. He gives tips on leadership and the importance of seeking God first. He also reveals the vitality of relationship between middle school pastors and high school pastors. His high school pastoral perspective gives us insight into the importance of junior high ministry to set them up for success. Check out his book "Before You Go" where he asks amazing questions to foster discussions for senior high schoolers transitioning.
"0:54 Thank you sponsors!
1:57 CIY booth at Youth Specialities
2:30 "One of the differences between power and influence is, the powerful will punish those that wrong them, the influential will forgive this that wrong them. The powerful will wonder where there power went, the influential will see their power grow fueled by influence." -Justin Herman
2:53 Leadership thought from Justin
4:43 What does it mean to be made in the image of God
5:50 "We are these unique animals who are open to hearing the word of God and speaking the word of God." -Andrew Root
7:07 "Be near to God by ministering to others." -Andrew Root
9:46 Gerald talks about book, "Before You Go" and how it started
11:40 How to get the book for youth workers
12:22 Best way to use the book is small group setting
13:16 Elevator speech of Gerald's experience
15:03 Middle school ministry is foundational in order to set up high school ministry
17:03 How Gerald's past equipped him for ministry
18:34 "I was a product of a kid that thought there is no way God could love me or use me and he proved me wrong." -Gerald Fadayomi
19:04 Leadership insights from Gerald
19:13 "You only see what you seek."
19:49 "The most important thing we can do as leaders is stay at the feet of Jesus."- Gerald Fadayomi
21:47 Advice for middle school youth workers and transition
23:14 Relationship with middle school pastor is vital
24:05 Junior high is formative foundational years
25:24 "The foundation that you're laying in those students is setting every other ministry up in your environment to win." -Gerald Fadayomi
26:14 Difference between partnering with parents in middle and high school
29:10 Why junior high ministry should be different than high school ministry
31:34 ""Be a student of students." -Gerald Fadayomi
32:10 ""Communicating for a change" by Lane Jones and Andy Stanley
33:16 Importance of serving for high schoolers
35:31 Leadership 101 with Kurt Johnston
36:45 Truth Work Media
Whose on this episode? 
Justin Herman Sandals Church
Book 
Be part of #ChaosNation
Facebook Group | Twitter | Instagram
Meet the HOST!
Justin Herman
Facebook | Twitter | Instagram | Email
Our Controlled Chaos Podcast Partner CIY, Christ in Youth.
Our Sponsors. 
Central Christian College of the Bible, Moberly Missouri (where Justin went to college)
ORANGE- The XP3 Orange Curriculum 
Controlled Chaos Podcast: A junior high ministry podcast for youth workers!
Thank you for tuning in.  The work youth workers do is hard work, thank you! Thank you for taking time to get a little more equipped to do Junior High or Middle School Ministry in your Youth Ministry or Student Ministry at your church.  Keep it up!
Play Now