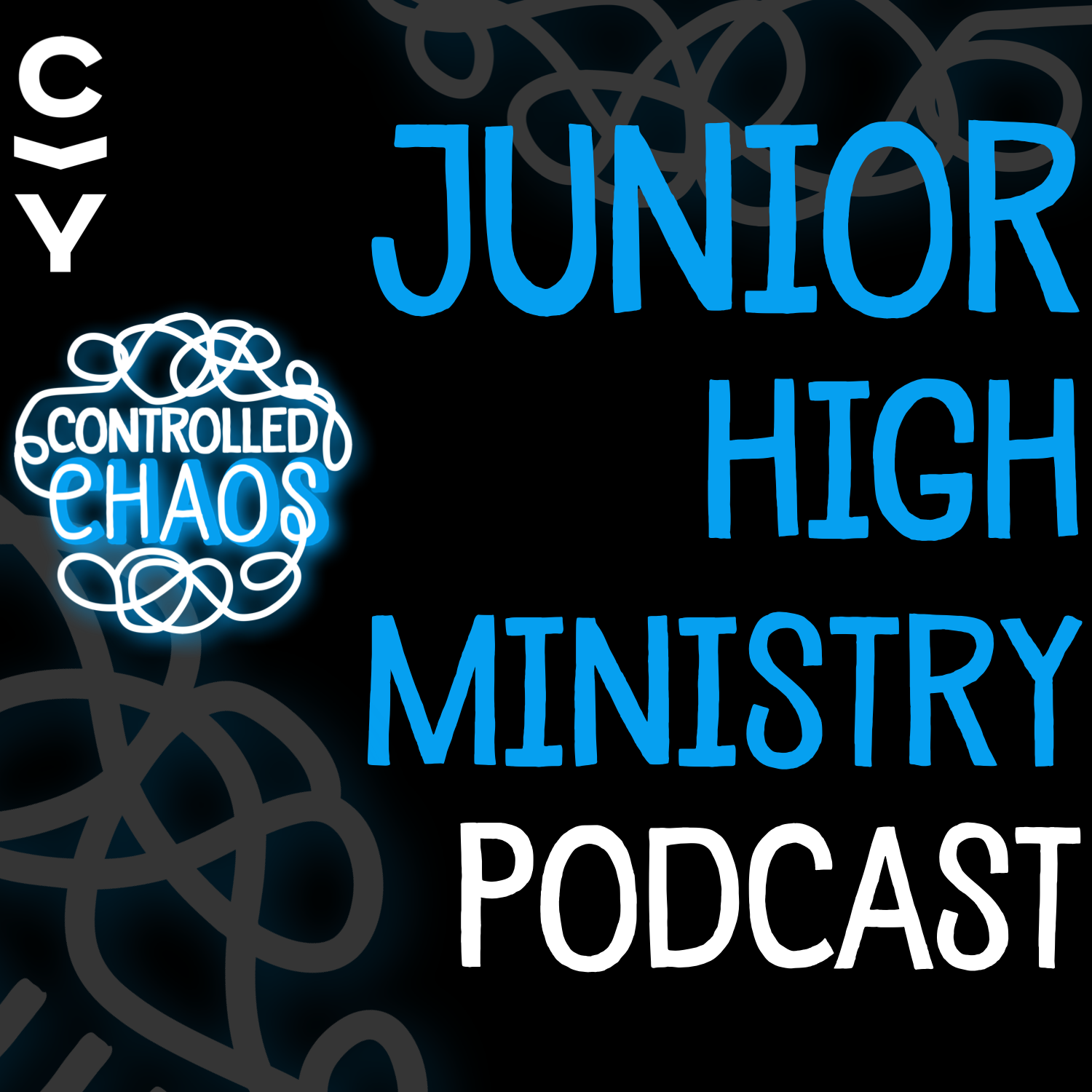 Junior High Webcast coming up with Kurt and Justin on July 2, 11 am CST on building a magnetic middle school ministry. How you can be attractive and missional that kids are drawn too with a missional aspect.
Christ in Youth, our exclusive podcast partner!!!!
For more information about
Christ in Youth our Podcast Partner
Email Sign-ups
Places to find the podcast
Our Youtube Page
Controlled Chaos Blog
Social Media Links
Campference
Go to linktr.ee/controlledchaospodcast for all our links! 
Intro by Eryn Aubey, Christ in Youth
Whose on this episode? 
Justin Herman Host
Kurt Johnston Host
Matt Deprez Fuller Youth Institute
Jonathan Morrow Director of Cultural Engagement and Immersion at Impact 360 Institute
00:37 Welcome
01:15 We talk about Joel Olsteen
05:11 Teaching Topics
24:31 Matt Duprez, The Importnace of Grandparents
44:40 Jonathan Morrow, talking about Generationn Z
Teaching Topics with Justin and Kurt
If you could only teach 3 topics (and the first 3 don't count)

Identity
Sex/Dating
Spiritual Gifts
Wisdom (Justin)
Life of Christ (Kurt)
Misunderstood people of the Bible (Justin)
Fruit of the Spirit (Kurt)
The "other"—a mission series on how to make disciples (Justin)
Choices and their consequences (Kurt)
Matt Deprez (Fuller Youth Institute)—Grandparents faith on young people
Proximity Matters. Faith does not go up if they are closer but it does increase faith maturity—it skyrockets if they live with 50 miles.

Technology can replace proximity in a way. Video chatting is huge and do it to eat meals together.

Grandparents shaped issues of identity, belonging, and purpose rather than spiritual discipline

You develop properly being around experts and that applies to faith too

Faith modeling is HUGE

It will shape the maturity of the child.
Reading the Bible and serving constantly helped and led to better conversations
Send pictures, stories, and verses if you do not live close 
Jonathan Morrow—Generation Z 
The first "Post-Christian" generation

10% Boomers, 7% gen x, 6% millennials, 4% gen z have a Biblical Worldview (Barna)

Oldest Gen Z is just heading into college. 2x likely as adults to identity as atheist. 34% are "nones". 58% agree there is no one true religion
"How I feel" and "what is true for me "is their default response—they are Christian relativists

Change from feeling questions to thinking questions

Find a way to disrupt them.

Use provocative questions
Get Christianity back into the realm of reality

We need to have as sophisticated conversations in church as they are having online. There is age appropriate ways to handle these conversations.

We want to help walk them to good answers.
We cant just say nothing or they may "outgrow" their faith
Discussion Questions:
If you could teach any topic what would it be?
How are we utilizing the grandparents in our church?
Are we using "feeling" questions or "thinking" questions for our group questions?
How do we make our environments to make students feel welcome?
How are we disrupting their rhythm?
Are we having sophisticated conversations with our students?
Links:
Meet the HOST!
Justin Herman
Go to Linktr.ee/heyjustinherman for all his links! 
Question or Show ideas? Email Justin!
Controlled Chaos Podcast: A junior high ministry podcast for youth workers!
Thank you for tuning in.  The work youth workers do hard work, thank you! Thank you for taking the time to get a little more equipped to do Junior High or Middle School Ministry in your Youth Ministry or Student Ministry at your church.  Keep it up!
Play Now