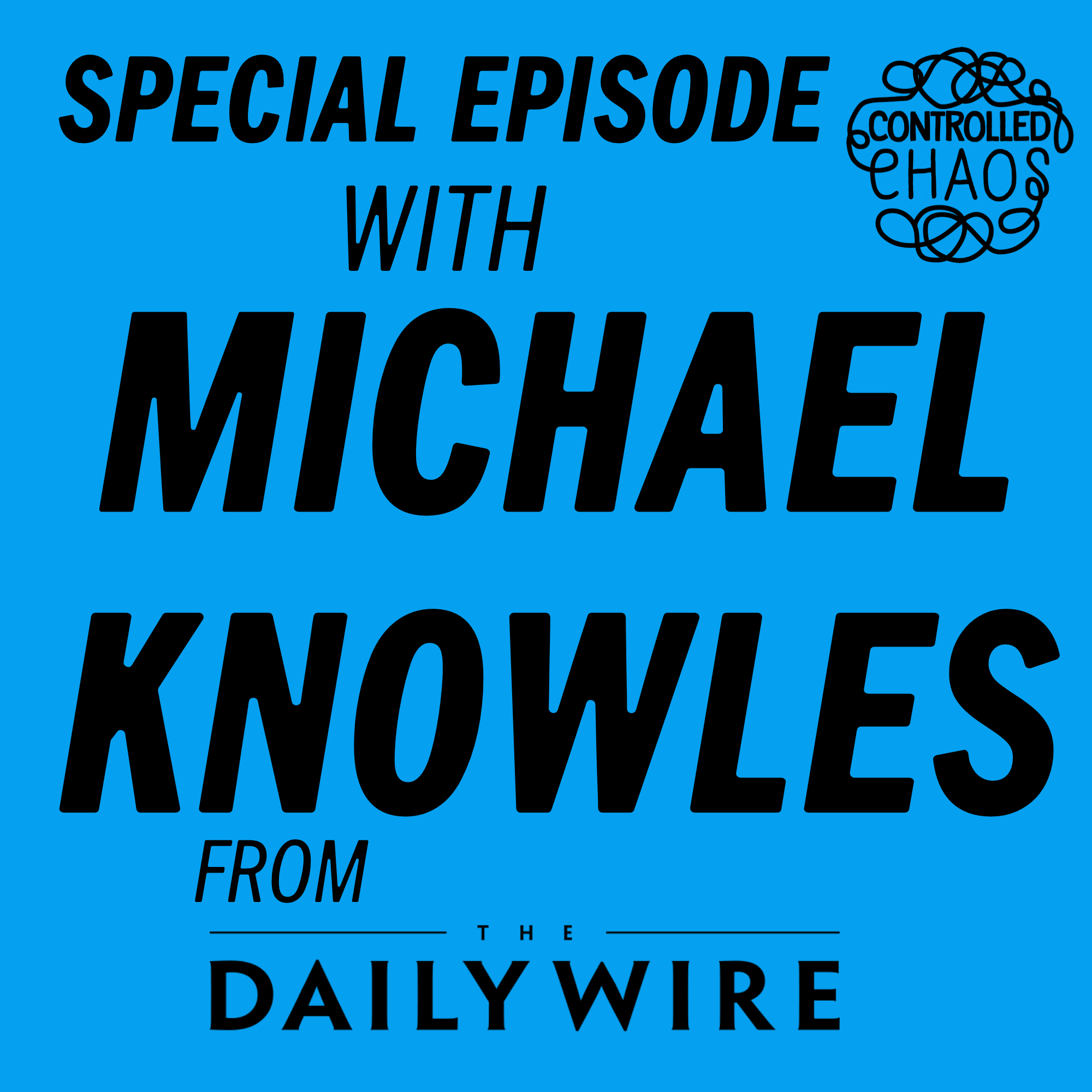 Christ in Youth, our exclusive podcast partner!!!! For info about CIY CLICK HERE
Join the Controlled Chaos Facebook Group!
Get on the BEST EMAIL LIST IN THE UNIVERSE- CLICK HERE!
Free Graphics for Choctober!!!
Who is on this episode:
Justin Herman  Linktr.ee/heyjustinherman
Michael Knowles
Special Sunday Episode with Michael Knowles (The Daily Wire)
Michael in Jr. High and early life (3:30)
"The more it becomes a habit the better you get at it and the more you do it."
Michael on life and God (9:15)
"God cannot drive a parked car, we have to cooperate as well"
"You cannot make an idol out of your own desires"
Michael on faith with young people and the culture (16:30) 
"Politics is a consequence of culture and culture is a consequence of religion"
"Our system of liberty, our constitution, our Republic makes no sense outside the context of Christianity"
No more middle of the road (31:00)
"If you stand in the middle of the road you will get hit by a truck"
Young Men and Responsibility (37:50)
"Christ did not come into the world to enjoy his individual liberty and live a very posh enjoyable existence, he came into the world to serve, he came into this world to die for his friends. We have obligations to each other and to God"
More on Politics (42:00) 
"Progressivism is gonna progress. It's gonna move over there further and further, faster and faster."
Youth Pastor Compensation Survey
PODCAST WE ARE PART OF THE YOUTH MINISTRY PODCAST NETWORK
, Linktree is 
HERE
!         
There are great podcasts which make up the Youth Ministry Podcast Network.  For more info on the network and to check out other podcasts check them out on Instagram or Twitter @youthministryPN or our website youthministrypodcastnetwork.com
 Go to linktr.ee/controlledchaospodcast for all our links! 
 Meet the HOST!
Justin Herman
Go to Linktr.ee/heyjustinherman for all his links! 
Question or Show ideas? Email Justin!
Controlled Chaos Podcast: A junior high ministry podcast for youth workers!
Thank you for tuning in.  The work youth workers do hard work, thank you! Thank you for taking the time to get a little more equipped to do Junior High or Middle School Ministry in your Youth Ministry or Student Ministry at your church.  Keep it up!
Play Now