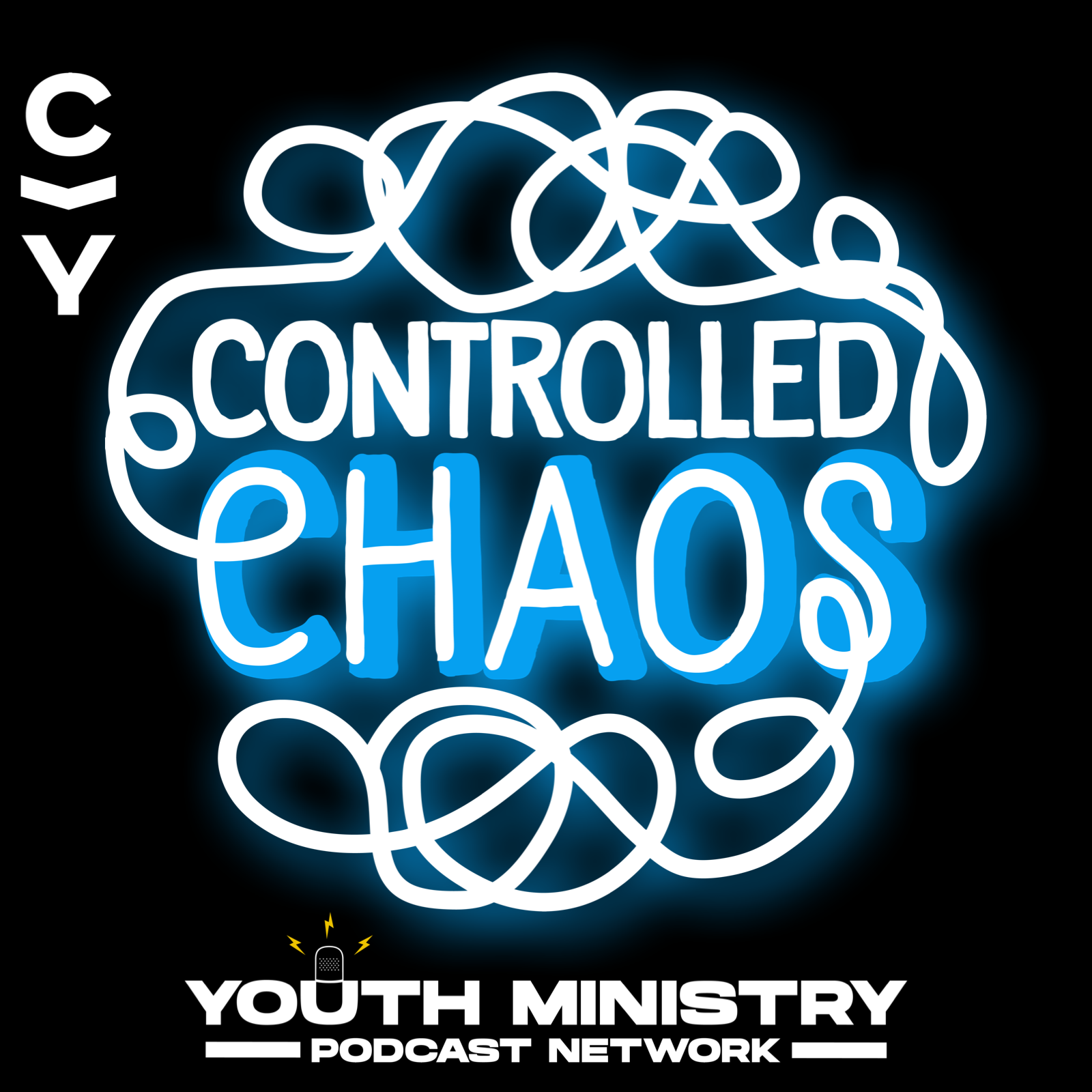 NEXT WEEK IS THE LAUNCH OF THE JUSTIN HERMAN SHOW.  Conversations with interesting people.  Find it HERE.
Christ in Youth, our exclusive podcast partner!!!! For info about CIY CLICK HERE
Join the Controlled Chaos Facebook Group!
Get on the BEST EMAIL LIST IN THE UNIVERSE- CLICK HERE!
Whose on this episode.
Justin Herman
Phyllis Fagell talking Anxiety and Depression
Marko 
Todd Jones
Here were my 5's...
1. Don't be afraid to fail forward
2. Don't be afraid to be silly 
3. Don't be afraid to make someone mad
4. Don't be afraid to focus on the unchurched 
5. Don't be afraid of adulting 
My contact info...
Instagram - TheTodd_Jones
PODCAST WE ARE PART OF THE YOUTH MINISTRY PODCAST NETWORK
, Linktree is 
HERE
!         
There are great podcasts that make up the Youth Ministry Podcast Network.  For more info on the network and to check out other podcasts check them out on Instagram or Twitter @youthministryPN or our website youthministrypodcastnetwork.com
 Go to linktr.ee/controlledchaospodcast for all our links! 
Meet the HOST!
Justin Herman
Go to Linktr.ee/heyjustinherman for all his links! 
Question or Show ideas? Email Justin!
Controlled Chaos Podcast: A junior high ministry podcast for youth workers!
Thank you for tuning in.  The work youth workers do hard work, thank you! Thank you for taking the time to get a little more equipped to do Junior High or Middle School Ministry in your Youth Ministry or Student Ministry at your church.  Keep it up!
Play Now