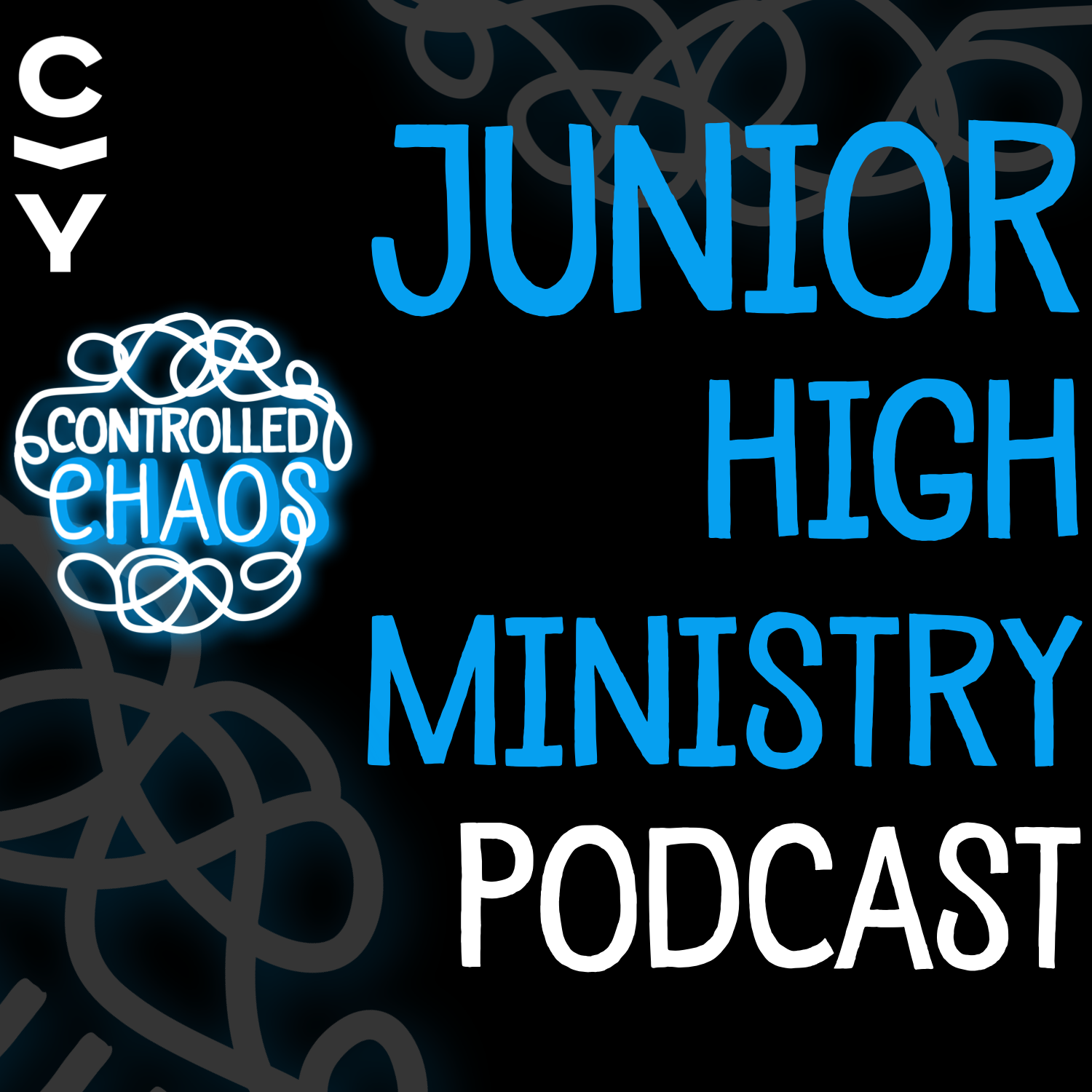 Junior High Webcast coming up with Kurt and Justin on July 2, 11 am CST on building a magnetic middle school ministry. How you can be attractive and missional that kids are drawn too with a missional aspect.
Christ in Youth, our exclusive podcast partner!!!!
For more information about
Christ in Youth our Podcast Partner
Email Sign-ups
Places to find the podcast
Our Youtube Page
Controlled Chaos Blog
Social Media Links
Campference
Go to linktr.ee/controlledchaospodcast for all our links! 
Intro by Andy Stanley
Whose on this episode? 
Justin Herman Host
Kurt Johnston Host
Scott Rubin, Junior High Ministry EXPERT (Kurt's best friend)
Mike Thomas, Why we Stayed Podcast
Michele Anderson, Host Talking Squirrels Podcast
Samantha, Girl World EXPERT
Dr. Andrew Root, Youth Ministry Theology EXPERT
Jeff Wallace, Student Leadership EXPERT
Why mic skills are essential with Justin and Kurt
If the audio is terrible everything is terrible no matter how good the video/graphics
If the person is ill-prepared no matter how much planning it will drain the energy of the room
Consider using a handheld—the audio quality is much better and you can use to your advantage with its distance
Students will see a potential future for themselves in the person on the microphone
Never give the mic away if you don't know what they will say.
If you don't know whether to use a mic or not—use a mic
You have to train people on how to be on a mic—it is not a natural thing
Why you should tune into the CIY webcast
It's on the internet, and the internet is awesome
Where else do you get a half hour of training for free?
This is stuff you can give to your leaders.
It is not long and drawn out (only 1 hr)
Everything is more significant (than the first) with this webcast
It will be encouraging and give you a different way of thinking about things
Scott Rubin—Director of Student Ministries at Willow Creek Church—pastoring with high school in mind
Look at them and imagine where they will be in a few years

What do we need to be thinking about?

Identify gifts in those years and put them on that track to develop it

Think ahead but do not get ahead of themselves
Give them opportunities to leverage it
Sometimes the disruptive kid is the leader. Talk to them about it

See if there is an upperclassman that they could be and have them hang around them.

Call out to them what you see in them
Engage the parents in any way that you can. Some kids might not show themselves, and parents can be a great insight.

With leaders moving up or not always remember where you are trying to get the students.
Never forget what it is like to be a teenager
Never do youth ministry alone
Mike Thomas—Why we stayed podcast
Everyone that has stayed/left a different story but they all have friction.
When church and God are blended, they become upset with everything. Their whole idea is broken.
Michele Anderson—talking squirrels podcast—adolescent development
Early adolescence 10-13
It can help to tailor to how the schools do it
Reasons for a 7th-9thministry

With longer adolescence, students need more time to develop

How can we give coaching on mental development

Ask them hard questions—they can handle it

The psychological difference between boys and girls

Girls will grow faster in every way
Samantha—Jr. High Girls
The enemy is attacking mainly through technology. Distracting us. And taking away our identity in Jesus with something else.
Women should not prove their ability by everything that men do cause men do not do that for women.

Elizabeth Elliot—Let me be a Woman

Topics Girls need to hear

Love, Suicide/depression, homosexuality, technology

Always express love
Dr. Andrew Root
There are so many things that students need, does God need anything?

Don't think that God needs anything
But He is a God that acts for us
Out of the love and inner love of the Trinity out of the surplus of their passion they reach out to share their love
God chooses to become vulnerable because of his compassion, mercy, and friendship
He reaches out for a desire to love and care not because he needs it
Jeff Wallace—Student leadership
Gather at most one a month or once a quarter

They are busy (and so are their parents who drive them)
Have a good plan because time is precious
It is not about a shirt or a title
Leadership is about keeping your word—have them value being on the leadership team.
Meet the HOST!
Justin Herman
Go to controlledchaos.fun/Justin for all his links! 
Question or Show ideas? Email Justin!
Controlled Chaos Podcast: A junior high ministry podcast for youth workers!
Thank you for tuning in.  The work youth workers do hard work, thank you! Thank you for taking the time to get a little more equipped to do Junior High or Middle School Ministry in your Youth Ministry or Student Ministry at your church.  Keep it up!
Play Now