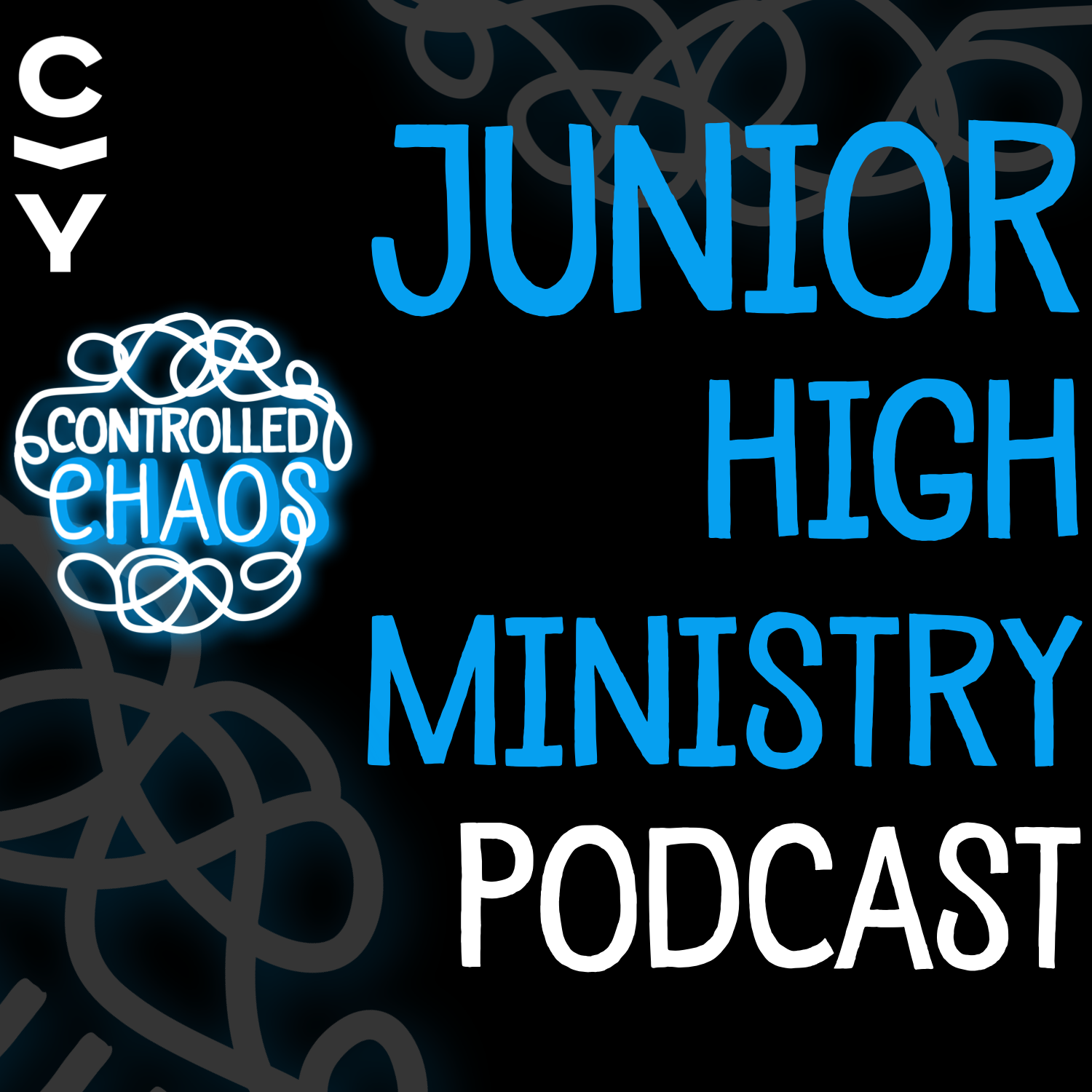 Christ in Youth, our exclusive podcast partner!!!!
For more information about
Christ in Youth our Podcast Partner
Email Sign-ups
Places to find the podcast
Our Youtube Page
Controlled Chaos Blog
Social Media Links
Campference
Go to controlledchaos.fun/linktree for all our links! 
Whose on this episode? 
Justin Herman LINKTREE
Kurt Johnston Saddleback.com
Saddleback Parent Ministry
Parent Skills Podcast
Mark Oestreicher The Youth Cartel
Jeff Wallace
Ben Trueblood
Caleb Kaltenbach.
Mark Oestreicher  #13 thing he loves about Jr. High Students
 Ben Trueblood(Lifeway Students, Director of Student Ministry)
Parent Ministry

How do you get parents to embrace their role as spiritual leaders?

Use different phrasing and equip them. Many do not know how to disciple. So disciple the parents. By: Groups for parents, or student pastor jumping in, or partner with other ministry environments. You can start with a few parents and then send them out to disciple others.

Don't try and be a Subject Matter Expert on parenting if you are not.
Jeff Wallace(Right Now Media, Director of LYFT tour and Youth Pastor Summit)
Student Leader Selection Process

No need to be rooted or long but you need a step to make sure they are serious

Ask Grade

Ask their passion

Ask how they define leadership and why they want to lead

Put references but don't make a big deal (ask for a teacher or coach who has seen them lead)
Caleb Kaltenbach (Founder of The Messy Grace Group)
How do you handle LGBTQ?

You need to be having conversations about this, so you do not overreact when it happens.

Ask questions and set appropriate boundaries. Ask questions and do not throw out Bible verses.

Thank them for trusting you and dig deep to get to know more

You must be comfortable with them coming and not correcting everything they do

Still, need boundaries like with heterosexual students

Dating couples in different cabins and groups

Your job is not to fix them

It is your job to help them identify with Jesus more and make that their primary identity

It is not about behavior anymore but more about how they identify

Be intentional in all things you teach and how you reach (1 Cor. 9:19-23)

Trans-students?

Tread carefully. You do not want to embarrass or humiliate a student. Each situation is different, and conversations are essential.

Always remember to live in grace and truth
Links:
Ben Trueblood Links

Jeff Wallace Links

Caleb Kaltenbach Links
Meet the HOST!
Justin Herman
Go to controlledchaos.fun/Justin for all his links! 
Question or Show ideas? Email Justin!
Controlled Chaos Podcast: A junior high ministry podcast for youth workers!
Thank you for tuning in.  The work youth workers do hard work, thank you! Thank you for taking the time to get a little more equipped to do Junior High or Middle School Ministry in your Youth Ministry or Student Ministry at your church.  Keep it up!
Play Now